Start your
Journey
We're building a superstar team. Join us!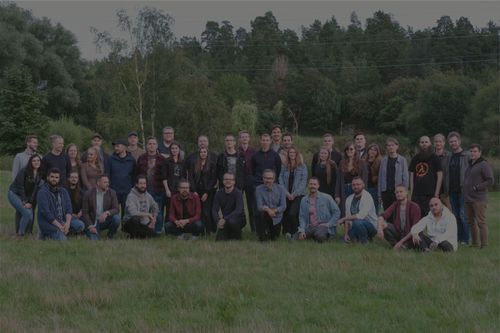 We are a VR game developer based in Stockholm, founded by industry veterans, creating games set in beautiful rich worlds, full of immersion and where great narratives have a natural home.
Contact us
We've got several unannounced VR games in the works and we need your help!
Life at Fast Travel Games
We believe that great things happen when working in small, autonomous creative teams that control the whole process – from idea to finished result.
We value your free time and your need to refuel, relax and find inspiration – by playing games with your colleagues, being at home with your family or going to the gym or out for a run.
We believe that what you do in your spare time is yours, including game related side projects.
That's how we stay creative.
01
You're passionate about VR (duh)
02
You have experience of creating games, either as a profession or as a hobby
03
You can contribute hands on to the games we're building; with code, art, sound or design
04
You strive to build games for the millions, and are eager to give gamers out there a reason for playing in VR
05
You enjoy working in a team environment, and like sharing your ideas with the people around you
We can talk all day about the great perks and benefits we provide and why we've created the workplace we always wanted to work at, but we'd rather do that with you directly. So if you recognize yourself in the description above, drop us a mail. CVs are welcome, but what we mostly will be looking at is your portfolio – showcasing what you've created up to this point in your life is vital.