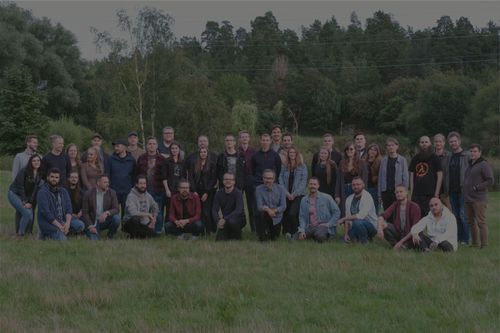 We are looking for an Art Director with Concept Art skills that wants to join our growing team. We have multiple exciting projects in development and we need your help! You will be responsible for the art direction of one of our upcoming projects and be part of developing a new IP.
You will work in an art team consisting of 3D artists, animators & concept artists, and you will have a big part in setting the style and feel of our games.
Being a full time member of our team means that your role will evolve as our project does; being more about concepting and style development in the beginning and more about illustration, production art, UI and marketing assets towards the end.
As part of a fast-growing studio you will not only enjoy a creative, challenging and collaborative environment where your ideas about every aspect of game creation will be as valued as your art skills, you will also play a significant role in shaping and building the studio culture. We're a small team, but between us we have a lot of experience and we believe a healthy work-life balance is fundamental for building great games.
Maybe you've worked a couple of years with concept art / 2D art in a larger studio, and want to step up and have more influence over the end result and where the game and studio are heading? Then this job is for you!
Your responsibilities will include:
Develop and set the style of our games
Creating high quality concept art and guidelines for our 3D artists
Play a big part in developing the art direction for the studio and all our future projects
Create UI and 2D assets for our games
Qualifications:
Experience working in a similar role
Proven ability to create high quality art
A portfolio showcasing all aspects of your skills
Can deliver a wide range of different art styles
Experience in style development
Bonus Qualifications:
Passion for gaming and VR
Experience in making game art or knowledge about its requirements and limitations
Being able to create 3D concepts in software like Blender
We strongly encourage women to apply!
Looking forward to your application on career@fasttravelgames.com!