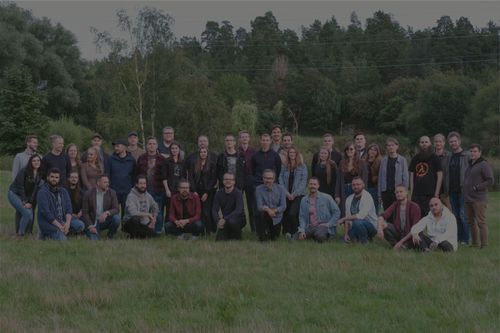 We are looking for a Live Producer to lead the development of Cities: VR when launched in spring 2022. We think this is someone passionate about simulation games, VR and leading a cross-functional team of creative game developers.
You will work in a team of Programmers, Designers and Game Artists building features for Cities: VR, and help the team prioritize what features to focus on, and improve game quality over time in its live phase. Take in feedback from the community, from user testing, from the team and shape a roadmap for the game in the next weeks, months and years. Work with the studio leadership team, with our platform partners and with the community to drive engagement and excitement for Cities: VR today and tomorrow.
As part of a fast-growing studio you will not only enjoy a creative, challenging and collaborative environment where your ideas about every aspect of game creation will be as valued as your leadership skills, you will also play a significant role in shaping and building the studio culture. We're a small team, but between us we have a lot of experience and we believe a healthy work-life balance is fundamental for building great games.
Maybe you've worked a couple of years in a Senior Designer role or an Assistant Producer role, and want to step up and have more influence over the end result and where the game and the studio are heading? Then this job is for you!
Your responsibilities will include:
Develop and own the overall vision of the game live operations, own the game features and roadmap from end to end
Lead a cross-functional game team
Communicate and prioritize game design decisions to relevant stakeholders; facilitate the production process and be involved in critical review milestones
Employ usage of data analytics, industry knowledge, and gamer's-intuition to identify, design and improve features that make our game more engaging, drive improved user satisfaction, and growth in revenue, reach and retention
Apply agile and lean production approaches
Qualifications:
You are an excellent communicator, and enjoy guiding and motivating a team 3-5 years experience in a Game Production, Sr Designer, Product Owner or Product Management role in the games industry, and understanding of the game development processes inside and out
Experience in applying agile and lean practices to game development
Excellent analytical and quantitative skills with a focus on data-driven decision making
Project- and team management skills, software development methodologies and tools, such as JIRA, Git or similar
Bonus Qualifications:
Previous experience in the VR Games industry
Experience from the simulation genre
Previous hands on experience in game development crafts such as art, engineering or game design.
Experience in running a title in the games as a service (GaaS) space
Knowledge of a variety of monetization, retention and reward structures and how each are deployed, monitored and iterated upon
We strongly encourage women to apply!
Looking forward to your application on career@fasttravelgames.com!