Shaping
Reality
We are on a mission to create world-class VR gaming experiences, and believe VR will have as profound a change to gaming as when mobile games started getting traction in the early 2010s. As creators, we believe focusing solely on VR is necessary to craft revolutionary new ways of play.
Award-winning
experiences
Awards aren't everything... but we won't say no after all that hard work. Here are a few of our most recent achievements.
Best of VR
Wraith: The Oblivion - Afterlife
Venice International Film Festival, VR Expanded, 2021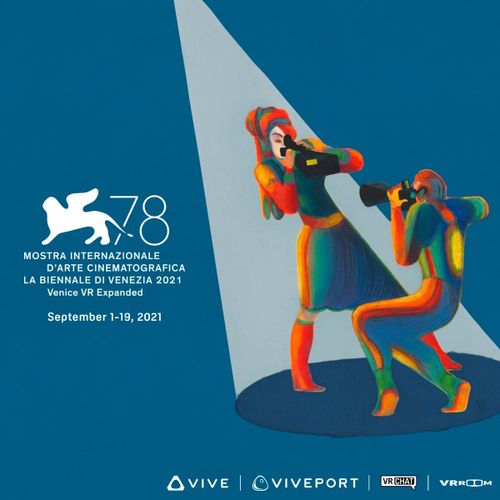 Our narrative-driven World of Darkness horror game was picked as one of the best VR games in 2021 at the 78th Venice International Film Festival of La Biennale di Venezia.
Best Immersive Game
The Curious Tale of the Stolen Pets
Raindance Immersive Film Festival, 2019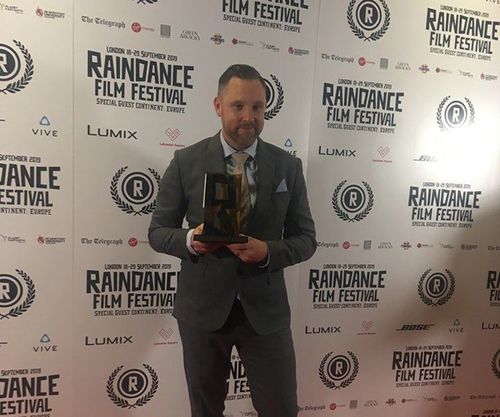 This passion project of ours won the award for Best Immersive Game at the Raindance Immersive Film Festival in London in 2019, and made our hearts jump with joy.
Viveport Developer Awards 3, 2018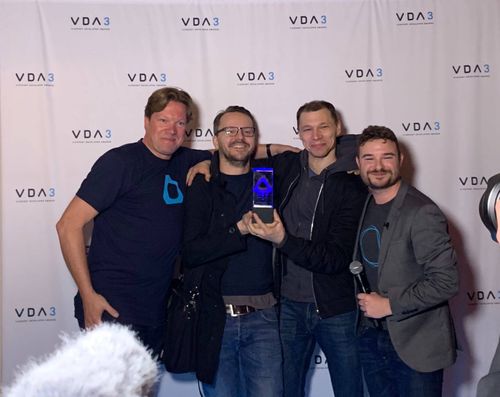 Our debut title reached critical acclaim early and was picked as Best Entertainment Game in the Viveport Developer Awards 3 in 2018.
2021
A New Us
Fast Travel Games 2.0 is here, presented through the new website, a new office and with a brand new publishing department to help studios bring their creative game concepts to market. $4m in new investments were raised.
We also launched horror game Wraith: The Oblivion - Afterlife, the world's first VR game set in the World of Darkness as well as the first ever video game based on Wraith: The Oblivion.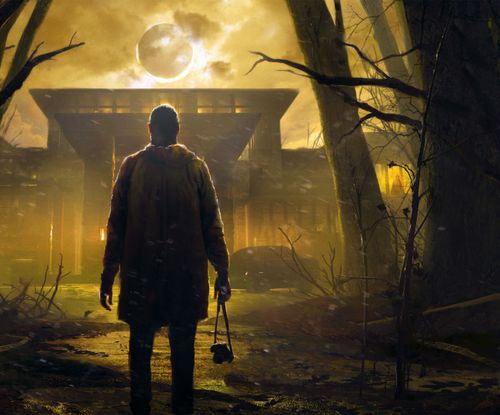 2020
WFH
A strange year for everyone, COVID-19 impacted us as it did every game developer. Home offices were established, and we all started longing for the day when we could get together again.
As one the first studios in the world, we added Hand Tracking to an Oculus Quest game in our puzzler The Curious Tale of the Stolen Pets, and saw Apex Construct reaching a new milestone with 100K units sold.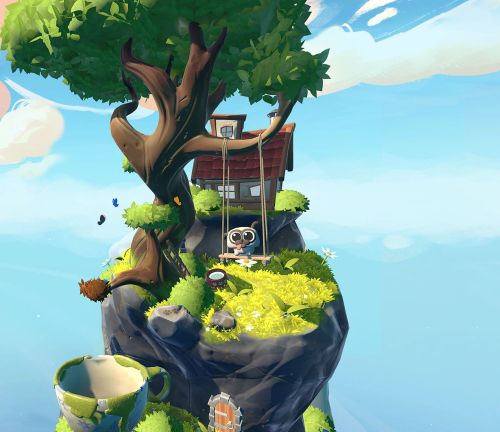 2019
Sarcastic Robots & Cute Animals
A partnership with old office neighbours and VR co-developer Neat Corporation led to the creation and launch of the sequel to one of the classic VR games in Budget Cuts 2: Mission Insolvency.
This same year, we released the 2nd game coming from our studio to critical acclaim, multiple awards and many hearts melted: The Curious Tale of the Stolen Pets. We also created and executed The VR Games Showcase at Gamescom along with 5 other VR game developers.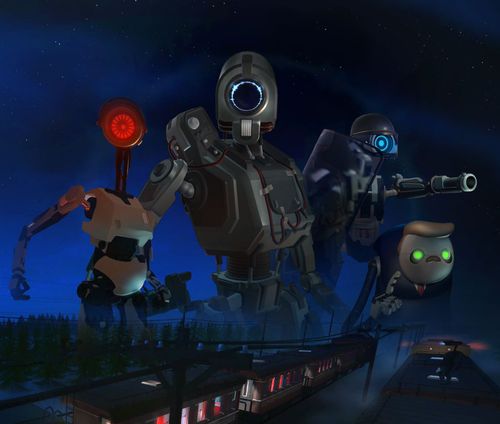 2018
Our very first game
Apex Construct hit the market for PSVR and PCVR to critical acclaim. The game took place in a futuristic Stockholm not far from where our old office was located at the time.
This is also the year when we, as the first developer in the world, hosted a VR content creator gathering in Stockholm, as a preview beat for the game. What a memorable event.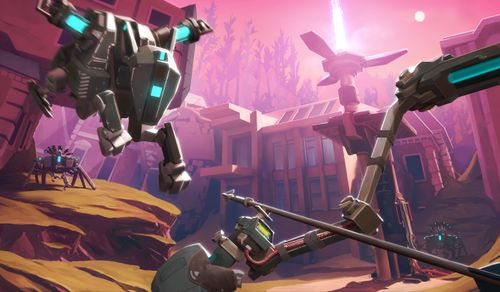 2017
A night in Paris
Our very first VR game, action/adventure Apex Construct, was announced at Paris Games Week in the PlayStation live stream, and we had journalists playing the game in our hotel room. Great memories.
We also won the Startup Launch of the Year award at SUP46 and things were about to become real.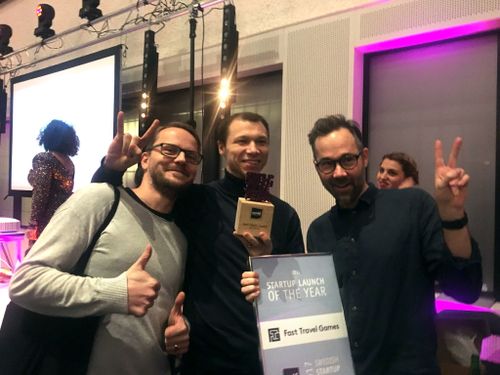 2016
Right at the start
Fast Travel Games was founded by industry veterans with a strong belief that VR would be the future of gaming.
First office was located in the Old Town of Stockholm and the first employee was hired. Little did we know just how bright our future as VR game developers would be.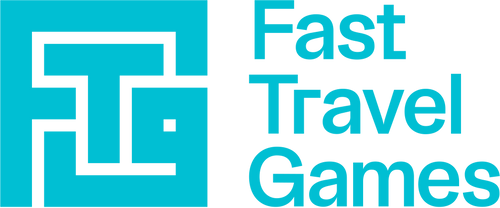 Our team: A range of creative individuals
Our team has grown exponentially over the past few years and we continue to hire
From artists to designers, programmers to marketers - if you love VR and gaming, your future might lie with us.
Meet our
Travellers
Oskar Burman
CEO & Co-founder
Oskar has created games since the early-90s, and worked in management positions at Avalanche Studios, EA DICE, Rovio and more. When the chance to work with VR appeared, he immediately jumped on the opportunity!
Erik Odeldahl
Creative Director & Co-founder
Erik has 18 years of game dev experience, with ten of those at EA DICE where he among other things led the design on Mirror's Edge Catalyst. He believes being "realistic" is boring. This suits him well in his role leading creativity at FTG.
Kristoffer Benjaminsson
CTO & Co-founder
Kristoffer is a Creative Technologist with 25 years of software development experience and a passion for solving challenges with technology. Convinced XR and AI will change everything his vision is to create the holodeck from Star Trek.
Andreas Juliusson
Chief Marketing Officer
Andreas has held marketing lead roles in video game companies for 15+ years, but his proudest achievement was becoming the undisputed table tennis champion at EA DICE in 2014. He takes every chance to escape reality, so the VR industry fits him like a haptic glove controller.
Patrick Liu
Head of Publishing
With over 15 years in studios like DICE, Rovio and Mojang, Patrick has uniquely diverse experience from various product and leadership roles. His background in the underground art and demo scene has clearly lead to his passion for working with new games.
Franchesca Thwaites
Social Media & Community Manager
Franchesca, also known as 'Fragger Fran' by her followers, has always had a passion of bringing people together in various communities she finds herself in. With a questionable obsession of unicorns, she loves spreading joy to the people around her.
Fredrik Flyg
Senior Programmer
Fredrik has 13+ years in the games industry and predominantly towards mobile. Being an avid fan of fantasy, sci-fi and immersion in games made it clear that moving into VR would be the next natural step. His free time is mostly spent on adventures with his kids, in nature or in various imaginary worlds.
Daniel Kihlgren Kallander
Game Designer
As far as Dee-Kej is concerned, we're still in the early days of VR, and he dreams of the time of proper virtual reality that is yet to come. Most of his free time is spent with friends; enjoying anime and cooking together.
Marcus Nystrand
Marketing Creative Assistant
After his graduation from Beckmans College of Design, Marcus spent three years in the advertising industry before realizing he wanted to work with games instead. He found his way to Fast Travel Games and has since then been creating visual assets to market their games.
Robin Lilius-Lundmark
Technical Designer
Since he was a little kid, Robin has always had a passion for creating narratives and telling stories, to move people and - hopefully - to create enjoyable journeys in games. With a sprawling background in film making, script writing, programming and creative design, Robin continues to strive for this goal, even today.
Ylva Werner
Game Programmer
Ylva is a social creature with lots of hobbies. When not coding game systems she spends her time making pottery, playing pen & paper RPG, enjoying whisky and engaging in deep philosophical topics about existence.
Simon Rosenkötter
Senior Level Designer
Simon has previously worked on games like Little Nightmares and LittleBigPlanet. When he is not making virtual worlds he travels around the real world and explores remote mountains and valleys.
Calle Håkansson
Software Engineer
The most important things in Calle's life are video games, nature, friends and pasta.
Kristoffer Björnör
Senior Animator
The amazing, one of a kind, extraordinary Kristoffer joined us from EA DICE, where he worked on Star Wars and Battlefield.
Felipe Zappia
Senior Animator
A sommelier of horror movies and unusual games, Felipe is passionate about storytelling and making people FEEL things! With prior experience of VR as Animator and Art Director at Black River Studios, Felipe has been making games since 2006.
James Hunt
Lead Game Designer
James has worked in animation and games for the last 15 years at companies like UDS, Kaktus Film and Rovio. He was the Lead Game Designer on The Curious Tale of the Stolen Pets and loves climbing mountains like a goat!
Mira Norén
Game Producer
Mira has spent many hours in VR, both developing and managing VR projects for the last 3 years. When not in a headset, she loves nature and is often found talking to her plants.
David Dessantis
Junior VFX Artist
Dave is a VFX Artist, which means he makes things explode, burn or shine in all kinds of satisfying ways. Starting his journey at FTG in 2019, he pushes to evolve his effects in VR.
Daniel Joona Bergström
Junior Sound Designer
When passion for art, games, music and sounds collide, Sound Design was a clear path to go for Daniel. To be able to create the soundscape of a world that later can be roamed around in is such an amazing feeling. Spare time is often spent in-game, in nature or doing stunts in extreme-sports.
Christopher Smith
Lead Game Designer
Enjoys making games, writing and drawing. Anything where he gets to create really. Has been working in the games industry since 2006 at companies such as King, Filimundus and a startup of his own. Likes Japan, but who doesn't?
Per Smedjeback
Senior Artist
Per has been working as an artist in the games industry for 10 + years and considers creating exiting new worlds for players to be the dream job.
Linus Neuman
Software Engineer
Linus enjoys his home-brewed mead while programming small automations and tools at home.
Karl Ehrnström
Junior Concept Artist
In his natural habitat, this Karl can be observed playing drawing, making music, going for walks and drinking copious amounts of tea. Most fascinating!
Sara Söderman
Lead Artist
Sara has been at FTG since 2019, creating art for cute miniature worlds as well as horror mansions. Now she spends her weekdays keeping track of colorful spreadsheets and weekends with gardening and DnD.
Pontus Hassis
Level Designer
A lover of stealth and role-playing games, spending his time away from the computer cooking, longsword fencing, and walking his small pack of dogs.
Martin Larsson
Junior Programmer
After impressing during his internship, Martin is now a full-time employee at Fast Travel Games. His passion for making games can only be compared to his enthusiasm for dominating opponents in Counter-Strike and missing bogey putts in Disc golf.
Henning Sundell
Junior Designer
After his internship at Fast Travel Games, Henning is now working as a full-time Jr Designer. Except for his passion for making games, Henning's always searching for new sounds with his synthesizers or trying to make pop music.
Linn Pennanen
Character Artist
Since Linn modeled her first alien for fun in Maya, she has really enjoyed creating 3D characters. To give the characters a story, background and personality so that they come alive in games is a rewarding feeling. Besides that, she really enjoys content from the rpg & horror genre alongside co-op games.
Casper Renman
Programmer
Casper has been at FTG since his MSc Thesis in 2017. He loves the creativity and playfulness in game dev, combined with the high skill and performance demands. Likes baking sourdough bread, spending time in the archipelago and swinging kettlebells!
Pasquale Franzese
Technical Director
Pasquale has been in the game industry for a decade, working in a variation of team sizes, from indie to AAA. He likes games of all sorts and sizes, such as fantasy and sci-fi. He is also passionate about science, tech and coding.
Henrik Lundblad
Art Director
Henrik's focus is to develop art direction and concepts that drive storytelling, set the style, look and mood in our games. He previously worked in the VFX industry.
Benny Karlsson
Senior Programmer
Over 15 years in the games industry with a past at Grin and DICE, working on games such as Tom Clancy's Ghost Recon: Advanced Warfighter, Bionic Commando and Battlefield 1. Not only is he delivering gameplay code like a wizard, focusing on animation and AI programming, he's also hoarding unhealthy amounts of retro games!
Johan Ekblom
Senior Quality Analyst
Before coming to FTG, Johan worked as a Gameplay QA Analyst at EA DICE and as a Senior Quality Analyst at Frostbite.
Simon Skogsrydh
Programmer
Simon has previously shipped A Way Out and It Takes Two. He has a passion for developing new and unexplored things. He also enjoys problem solving, especially in collaboration with others.
Amanda Gyllin
3D Artist
Amanda has always been fascinated by digital art, and from a young age knew that she wanted to do just that. Amanda joined the studio with one thing in mind, she wants to create beautiful worlds in 3D.
Skye Mohlin
Technical Designer
Skye loves coding & prototyping strange ideas that no one thinks will work, to prove that they do... sometimes. He does this surrounded with many plants, a zoo of animals & homemade furniture.
Leon Andersson
Junior Programmer
I enjoy making things, whether it's cooking food, playing creative sandbox games, tabletop RPGs, micro management titles, and of course programming video games!
Bengin Bayrak
Publishing Producer
When not devouring 1-2 whole Swedish Princess Cakes by himself (this is true btw), Bengin has a huge passion for helping fellow game enthusiasts realize their dream projects. In his spare time, he enjoys the thrill of high-octane competitive games that provides a concerto of action.
Sara Christensen
Jr QA Tester
Sara enjoys playing video games, hanging out with friends, listening to 90's britpop music and traveling
Teo Mathlein
Art Director
I have worked in animaton, and vfx since 2011 - starting out as a mattepainter, later as a concept artist and lastly as an art director. Since long before that I've had a big interest in making games, and have been working on several indie games on the side over the years. The most fun there is is making up your own worlds and building them, and with VR you get one step closer to actually going into the worlds you build.
Amanda Alling Andrén
UX Designer
Amanda is a passionate gamer that loves to create and improve new exhilarating experiences, which have led her to UX Design. She also has a fondness for to-do lists, planning, and organizing!
Chris Hatton
Marketing & Community Assistant
When Chris discovered VR in 2016 it changed his life forever. He now dedicates any free time to his YouTube channel 'Gamertag VR'.