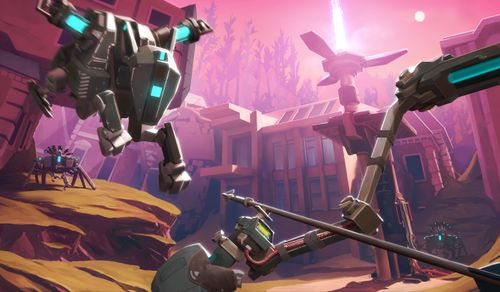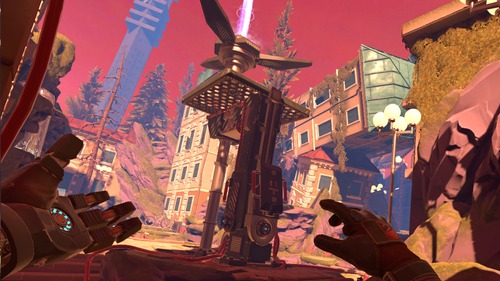 Apex Construct is a story-driven, single player action/adventure made exclusively for VR.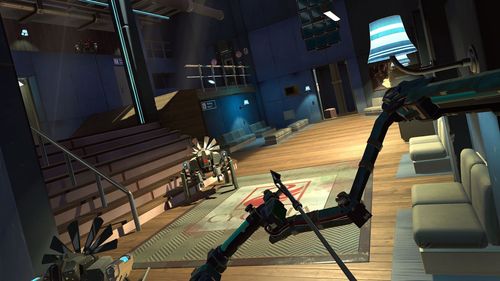 Wield an upgradable cyber bow & shield combination to battle enemy robots while exploring a shattered world.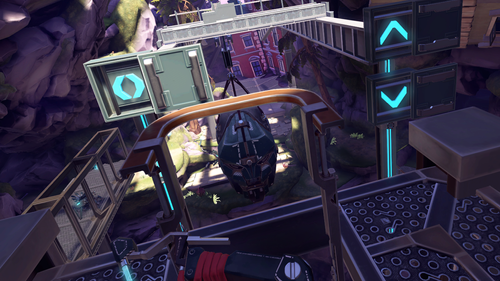 Unravel the battle between two AI's and find out what led to the extinction of mankind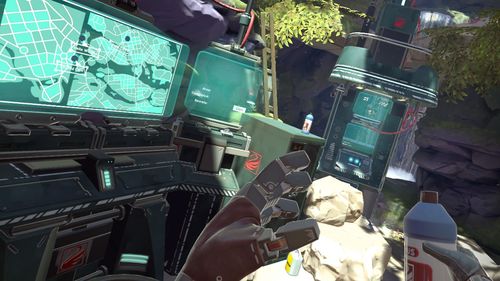 Your home base from where you select new missions, or replay completed ones.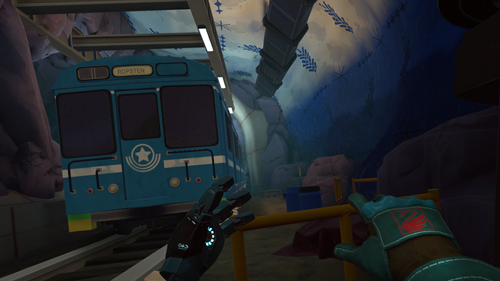 Remnants of mankind's existence are still present in the world.
"Apex Construct is the standard by which future VR titles will be judged"

5/5 VR FOCUS
Explore a world
ripped apart
Step into a beautiful yet perilous post-apocalyptic setting, where two powerful AIs are locked in a drawn-out conflict. As the only living human, you will uncover its many secret areas and solve intriguing puzzles to gradually realize what led to the extinction of almost all organic life.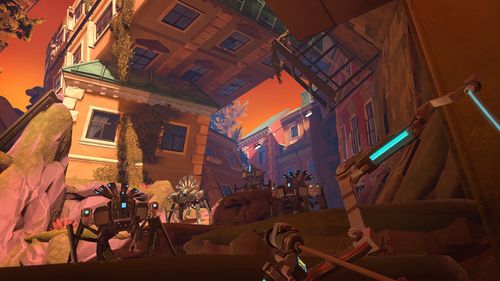 Master a fluid bow &
shield combination
Use a flexible weapons system with unparalleled precision to engage a wide array of artificial life forms created by a mysterious entity called Mothr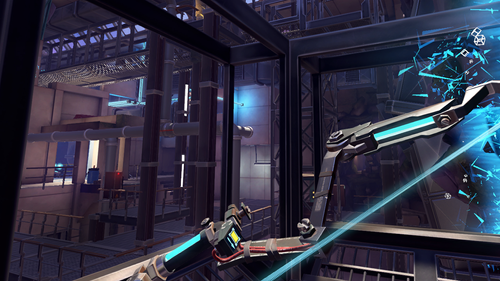 Delve into a
lasting experience
Replay any mission from your customizable home base to uncover paths still hidden, spend acquired resources to upgrade your weapons and equipment, and display your hard-earned achievements for fellow adventurers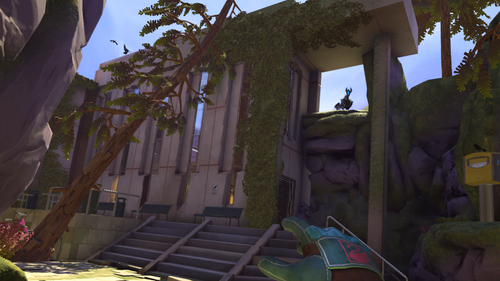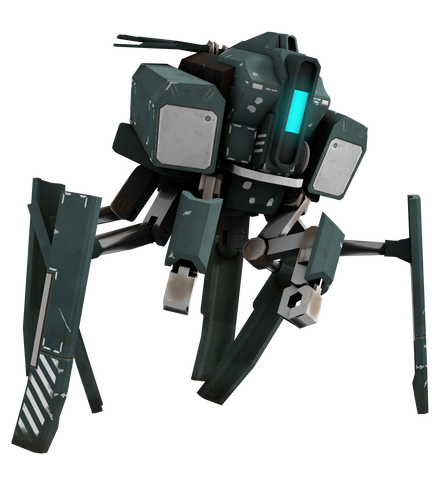 Conquer the
'cygnia cup challenge'
Hit the targets, keep the combo meter up and maximize your score in the pre-apocalyptic arena to dominate the global leaderboards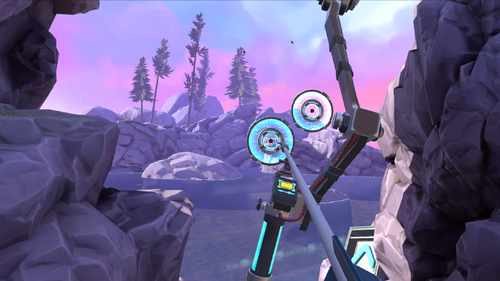 Frequently asked questions about Apex Construct
FAQ
Available on the following platforms
Our other
titles