Cities: VR now includes Metro Stations, Traffic Routing Tools & more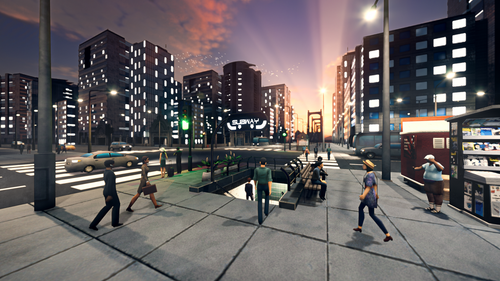 Fast Travel Games has released the first free content update for their city-building & management simulation game Cities: VR. The 'Metro & Traffic Routing Update' allows citizens to find their way across the Cities underground system and provide mayors with improved tools to direct the flow of traffic. In addition, the game now offers a new street level camera bringing your view to height of a citizen, and includes left-handed support.
Full patch notes can be read here.
The 'Metro & Traffic Routing Update' trailer can be watched here.
Cities: VR will provide city sim enthusiasts and future urban planners with the opportunity to design their very own metropolis in a virtual environment, plotting out roads and buildings through instinctive movements and gestures. Intuitive controls and menus have been created with ease of use in mind, making it easier than ever to play mayor in the city of your dreams. By navigating your creation in VR, players will experience a new way to balance their city's economy, emergency services, education, housing and entertainment.
Cities: VR is available today for $29.99 on the Meta Quest store. Additionally, fans can follow @CitiesVR on Twitter for updates.